AJOTO
We're always pleased to discover people that have a thorough approach towards their work and their projects. We were thrilled to learn about AJOTO and all the layers of their creative process.
AJOTO creates beautiful tools for everyday journeys, combining the precision of advanced manufacture with the soul of craft. Inspired by modern nomadic ideals, their products form a collection of essential items which embrace the spirt of travel.
Established in 2011 by designers Chris Holden and Tim Higgins, AJOTO was founded upon a vision where the journey of production was just as important as the destination. Based in the heart of London they take time to develop their ideas and seek out manufacturing specialists who share their values. By collaborating closely with the manufacturers, AJOTO develops elegant and affordable products which can be used everyday and treasured for a lifetime.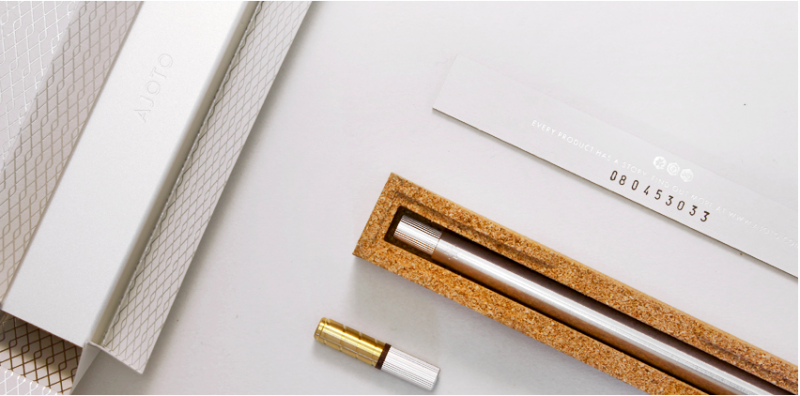 As a creative company AJOTO believes in the power of storytelling, which is why they meticulously considered their identity to ensure it honestly reflects their aspirations and values.
In ancient Japanese Joto means "Excellent, the best, very high class". Today it is translated as "To Experience".
An abbreviation of the phrase 'A Journey To…'. A wise man once said 'The journey is the reward'.
Áljoto means 'To Another Place' in Proto-Indo-European, spoken throughout Europe before the development of modern languages.