Balenciaga Store – New York
This 4,200 sq. ft. store features distinctive green Verde Ramegiatto marble walls, there are also polished marble and porcelain tiled floors whose diamond pattern pays homage to the fashion house's haute couture house on Avenue George-V in Paris.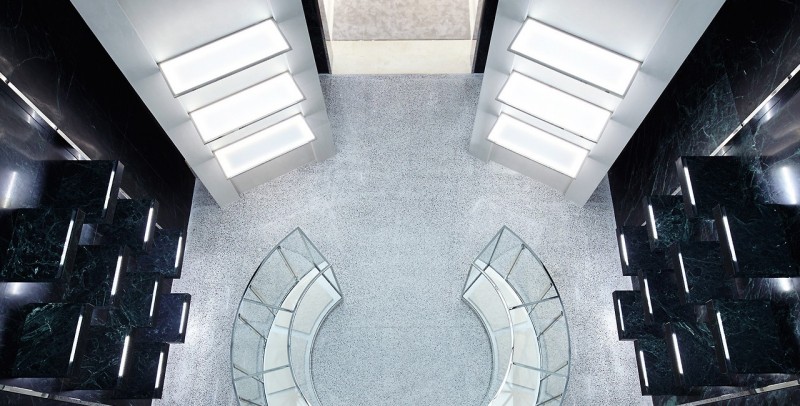 The effect should be too much but the cold stone green interior is saved by its central feature – an Art Deco-style skylight which tops off a triple height space in the centre of this long and narrow space, flooding it with natural light. The skylight is said to be inspired by architecture at New York's Museum of Metropolitan Art.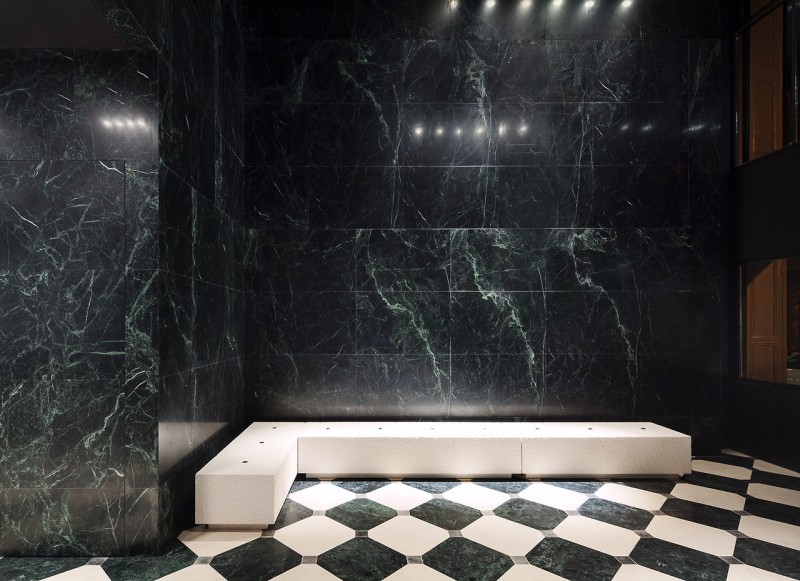 "The marble in the store came before the first collection. The retail concept was the first initial project that just had to get under way. We jumped right in and started working on that and then the green was a key color in the first collection along with the marble green motif. The store concept triggered it." says Balenciaga's new creative director, Alexander Wang, adding that [he] "thought back to the time of the couture salon presentations in the Cristobal Balenciaga era, when clients had the luxury of time to view fashion in a leisurely way, but with an elevated sense of ceremony."
via www.alumind.com