Generator Hostel – Berlin Mitte
The interior design of Generator Hostel was a collaboration between The Design Agency in Toronto and Berliner Ester Bruzkus and Mark Asipowicz of WAF Architects. Minimal en-suite rooms and dorms with exposed concrete ceilings can accommodate up to 552 guests.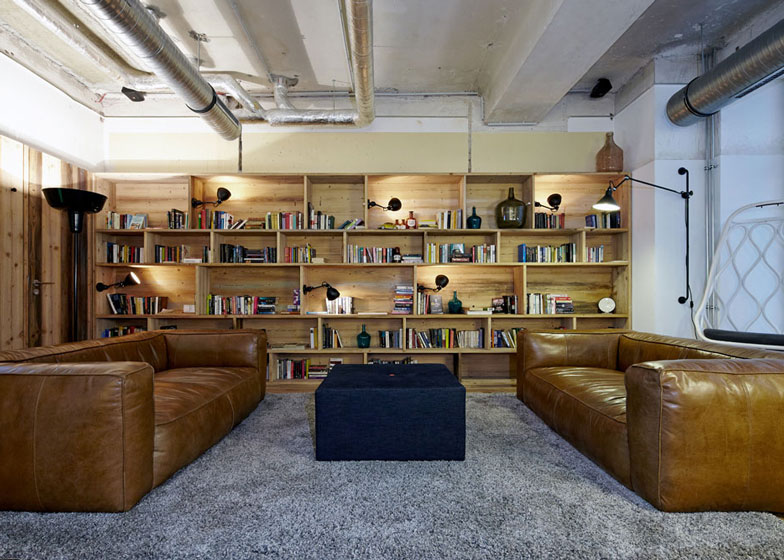 "The attention to the detail and local materials was the main idea of our design," said Bruzkus. "Rough wood panelling, open ceilings and raw copper panels, which were a surprise discovery during construction work in the basement, contrast with black walls under a mirrored ceiling in the bar area."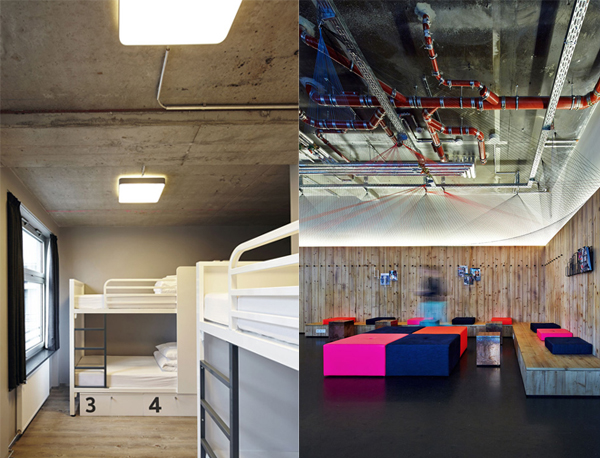 Photography is by F+W Fotografie via www.dezeen.com.