Hipshops Interview: Danielle & Rob Reid of Folklore
Our guest this time is Folklore, a newly opened store, also fresh on hipshops. Folklore is an independent London and online store set up by Danielle Reid and her husband Rob. They believe that the story ahead of their products is as important as the story behind them. Folklore is sourcing authentic, enduring goods that have purpose and will hopefully be loved, treasured and kept.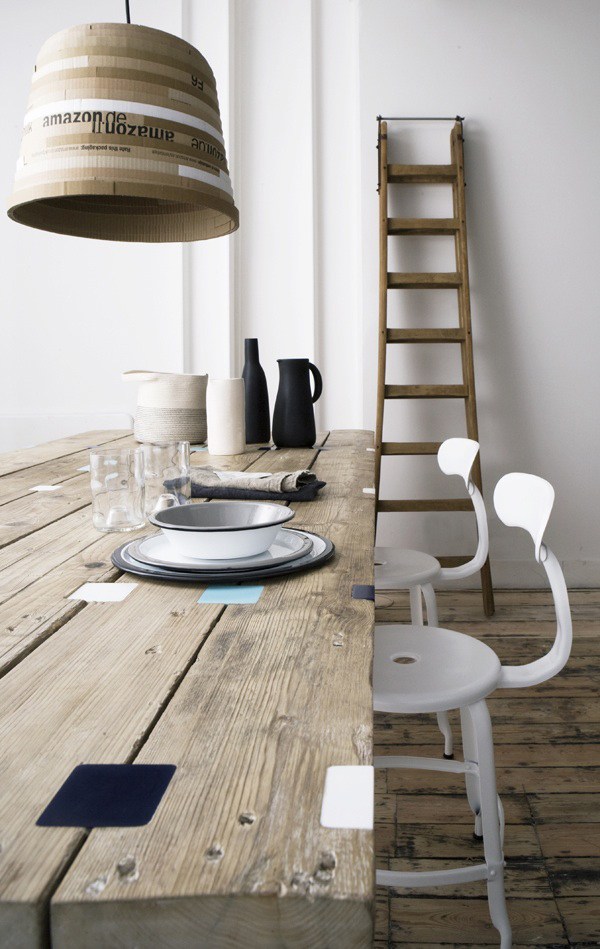 HS: The notion of ethical consumership is perfectly epitomised in your concept. How did you manage to find the balance between the pragmatism that is required in business and the ethical values?  
F: Our ethos is strongly grounded in the idea that better living is possible through design. We try to operate at the intersection of running a successful business and being aware of the environmental and societal issues we are all facing. We believe that all companies will have to be genuine in their efforts to do this eventually.
HS: What is your professional background? Do you have previous experience in the retail praxis?
F: Danielle's background is design and predominantly in interiors. This is the first store we have opened though so retail is new to us!
HS: Did you work with a specialised agency for the branding and imagery part? What about the interior design?
F: The interior of the shop was designed by Danielle. We had a graphic designer create our logo for us but aside from that we did all of the branding and imagery ourselves.
HS: What is the process when selecting a collaborator? Is there any artisan typology that you search for?
F: Design and aesthetic are of utmost importance. We also look for craftsmanship, quality, simplicity and durability in our collaborations. We seek out designers and makers that have a similar ethos to ourselves in terms of ecology and ethics. It's always so exciting to find brilliant and beautiful products that are made well and with the environment in mind.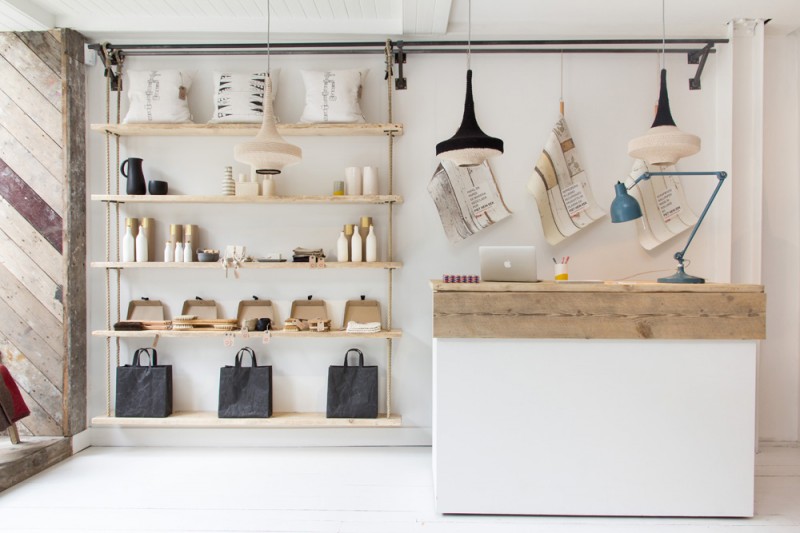 HS: London seems like a city with a very high level of civic conscience. Did you ever consider adapting your concept to other cities? Would it work? 
F: London is one of the world's great design cities so it's a great place from which to start our company. The Internet is also hugely important to us. We plan to use online to grow and promote our business and concept. On the back of this, it would be amazing if opportunities arose to open another shop or shops over the coming years.
 HS: They say one should favour spiritual development rather than material achievement. We still have to ask.  Do you have any favourite design object, one that you would hold on to?
F: That's a difficult question, there are many! We've admired the work of Soren Rose for years and having the opportunity to collaborate with him has been fantastic. The Verona table is very unique – it's definitely one that we would hang onto for our own kitchen. Luckily they're made to order to there's plenty to go around.
 HS: What do you do to relax and unwind? Which are the places you frequent in London?
F: On days off we cycle a lot, it's a great way of seeing the city, especially in the summer. All along the Regents Canal is really pretty – there's a café called The Waterline we often go there for brunch. London is also full of great weekend markets – Broadway Market on Saturdays or Columbia Road Flower Market on Sundays are both lovely to visit. Although, one of our favourite places is our local cinema, The Screen on The Green in Islington. They have huge sofas and serve wine and olives from the bar. It's difficult to go to a normal cinema once you've been there!