Hipshops Interview: Kinoko & Harrimansteel
When we found out about Kinoko we were pleasantly surprised by the fact that they chose Harrimansteel, an independent creative agency for their rebranding as well as the interior decoration for their new space and the graphic identity to accompany these changes. The result was a very well integrated concept and a coherent overall image of the store. We wanted to know more about this venture so we decided for a double interview this time. We asked a few questions to Max Lewis, the owner of Kinoko, and a few more to Julian Harriman-Dickinson, the creative director of the project.
HS: You've recently changed location and in addition to that you've reinvested your business with everything new and very well integrated image wise. Why did you choose re-branding at this moment?
ML: Tokyo Fixed bikes have their own life now. Through our own brand bikes and other merchandise the brand created a following. The brand is urban and has strong links with fixed gear culture. I felt it was not necessary to carry this brand forward as a shop. I think it will be stronger not linked to a shop. Now the Tokyo Fixed brand is more free to create product which does not reflect upon any shop. With the new shop, it was important to create a brand which represented our core values such as custom bikes, working with great brands and design but which did not have strong links to fixed gear culture.
HS: Working with a creative agency that implements the interior design part as well as all the branding is not very common amongst the independent retail businesses. What made you take that decision?
ML: On the branding front I felt we needed HarrimanSteel's experience. Kinoko Cycles is a new brand and HarrimanSteel have helped establish it right. We could not have done this without them. Using HarrimanSteel on shop design was also to do with their experience in making sure the shop had a distinct style and did not go off brand. Because of the size of the shop and the sheer amount of stock all of different sizes, coming up with ways to display it all without the shop looking messy was no easy task.
HS: How did you choose your store location?
ML: I knew the size I wanted and I knew I wanted to stay in Soho. It was hard to see the potential when I first saw Golden Sqr but I did really like the location. Golden Sqr is a bit of an escape from the hustle bustle of the rest of Soho. We have a big pavement, lots of bicycle parking and not to mention a massive awning giving us a bit of an old bike shop vibe.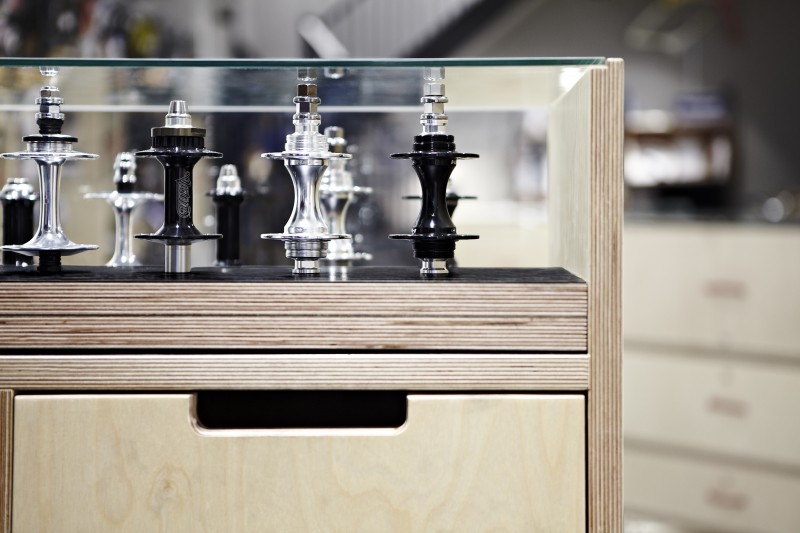 HS: You're obviously a bicycle enthusiast. What is your professional background? Do you have any previous experience in the retail praxis?
ML: Tokyo Fixed started as a web only business which I ran from my girlfriend's spare bedroom in Tokyo. I was there on a working holiday visa. I intended to stay a few months between a foundation course and a fashion degree at LCF (London College of Fashion, Ed.) but ended up staying for two years. When my visa expired we moved back to London and brought the Japanese brands and the webshop with us. I did not have prior experience running a web business or a bicycle shop.
HS: Since the Kinoko staff has an "encyclopedic knowledge" of everything bikes, how do you choose and train the people there?
ML: The main thing we look for in our staff is a passion for bikes. Obviously there are other prerequisites but the passion for bikes is the main thing. It's easy for us to tell who is a bike nerd because we're all bike nerds. When staff join we show them why they should be passionate about our brands. We show staff the heritage and techniques of the frame builders we work with and why they should be proud to work with these guys.
HS: What are your favourite spots in London? How do you spend your day in the city?
ML: First Great Western from London Paddington will get you out to the Chilterns in under 30 mins.
I'm not a big London explorer. I mainly know the areas where I work, which is Soho and around our warehouse/office on Latimer Road where I also live. I like Goldbourne Road where you can find great restaurants and a reasonably priced fishmonger. The local skateparks and bouldering wall keep me busy when I'm off the bike. The Chinese restaurants on Queensway are the best in London. Bicycle Workshop on All Saints Road is a rare find. The area is full of bike nuts as well and even a frame builder if you know where to look.
***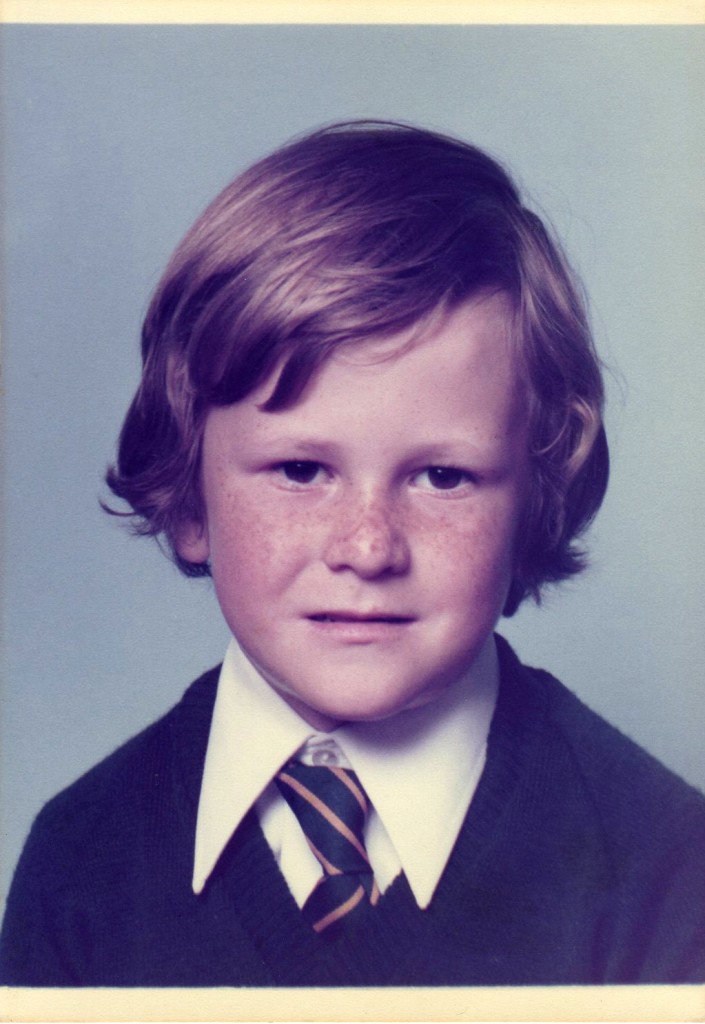 HS: You're responsible for the complete image change of Tokyo Fixed Gear from the interior design of their new store into the details like the new typeface and the store price cards. How close did you collaborate with the owner?
JHD: The initial mark making, or logo side of the job was a close collaborative process, with both Max and illustrator Robert Grieson in which numerous concepts and routes were developed and batted around until we reached a ground we all thought did the brand and what it stand for justice. The store design, its interiors and look and feel was primarily led by ourselves, but we worked very closely with store staff as the project developed to understand the practicalities and functionalities needed of all the furniture, units and displays. Max (the owner of Kinoko) provided some original points of reference to act as inspiration for the interior.
HS: Since the store's previous identity was somewhat generated by its function, how did you choose the new identity? What does Kinoko stand for?
JHD: Kinoko have expanded their offering from their humble beginnings of NJS (Nihon Jitensha Shinkokai – certification used for components and frames in Japanese track racing, Ed.) and track part specialists, to now offer high end performance road bikes and race-wear. We wanted to convey this change and create something that elevated the brand into a more premium space whilst still retaining their humility, modesty and approachable nature that their customers have got to know them for. Kinoko actually means 'mushroom' in Japanese, but the only reference to their place of inception is the use of Red which filters through the identity and the physical space itself.
HS: Tell us a little bit about your approach on the general image line of Kinoko. What was the process behind the emergence of this identity?
JHD: Kinoko is to become the mother brand that various product lines can sit beneath, e.g. Tokyo Fixed (Fixed wheel), Performance, Track, etc. allowing each of these product lines to have their own identities, enabling the business to grow into other areas.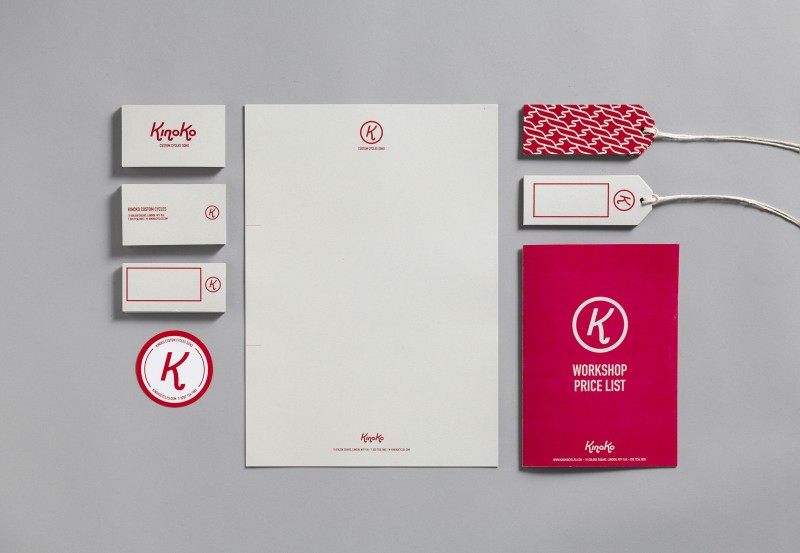 HS: What kind of materials did you use for the store? How did you choose them?
JHD: Taking into account the budget, large footprint of the store and the premium experience we wanted to deliver, we opted for utilitarian, industrial and low budget materials, such as birch ply, chandlers rope and powder coated narrow gauge black key clamp were used throughout the space. These were elevated, refined and brought to life with simple modern design, clean graphic lines, using matt black laminate and toughened glass to create various bespoke furniture and product specific displays. We used the red chandlers rope integrally within the design to add pops of colour throughout the space.
HS: How did you organise and zone the whole retail space? Is there a lay-out or route to be followed?
JHD: The flow and pace of the store was important to us. We didn't want to bombard the consumer with product from the get – go, we wanted to create an open space that consumers could pass through at their own accord whilst also being led to hero or pinnacle product throughout the experience. The space is divided into complete bikes, apparel and footwear on the ground floor, whilst the lower ground floor housed the fitting room, workshop, parts and frames. One thing we did want to make a point of was the drop to the lower floor, accentuated through the clean polished concrete floors and black paintwork.
We wanted people to feel comfortable in this space. Even though there is design everywhere in the space, we wanted the space to feel under-designed, with a light informal touch. The space shouldn't feel challenging, it should feel like you would want to hang out there and have a coffee and chat about stuff in general, not just bikes.
HS: Do you have any favourite places in London, design-wise?
JHD: F. Cookes Pie & Mash Shop on Hoxton Street
The Faltering Fullback in Stroud Green
I love Columbia Road Flower market on a Sunday. The best place to people watch, grab a coffee, egg and bacon roll and watch the world go past. Inspiration is lurking round every corner.
Shoreditch / Hoxton / Dalsoton / London Fields / Hackney, these all sound like a cliché, but there are always visual gems and public art waiting to greet you. I love the ever evolving visual landscape of these areas. There is no place like East London for creativity.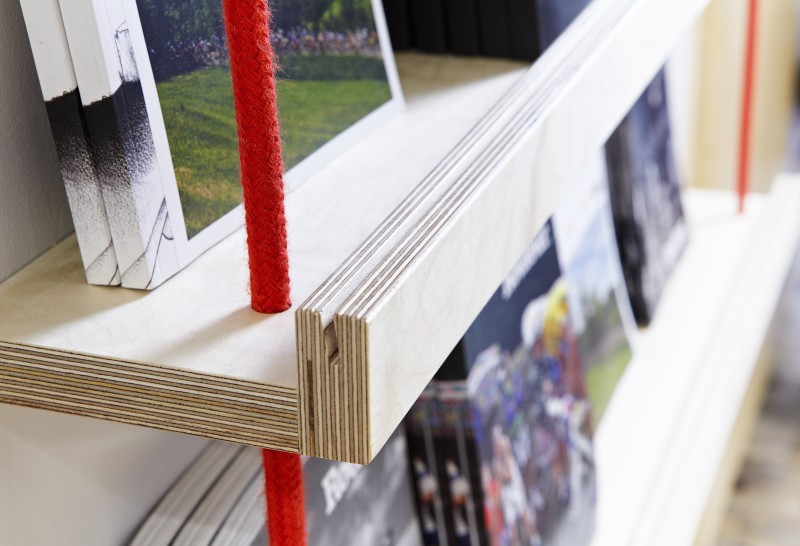 ***