Hipshops Interview: Kyle Stewart from the Goodhood Life Store
Five years after opening their first store, Jo Sindle and Kyle Stewart, the creative cell behind the Goodhood store, thought about naturally extending their domain towards the lifestyle department. So they opened up the Goodhood Life Store just across the street from their first store.
Our inquisitive nature pushed us in wanting to know more about this affair. We've asked Kyle a few questions and we've got some answers ready to satisfy your curiosity.
HS: Shoreditch has been coagulating and attracting the London artistic and creative scene since the nineties. You've recently opened a second store there, the Goodhood Life Store, on the same street. What was the process behind the choosing of this location?
KS: Quite simply it is across the road from our existing store. We were using the building to host art shows so it was a natural choice.
HS: Do you consider your clients to be specifically connected to this area and to what it represents?
KS: Absolutely. Our customers are informed by global culture and innovations. I see the people that co-habit this area as some of the most forward thinking people in the world. It doesn't mean it's any more relevant than anywhere else, however there is a hot spot of likeminds existing in this area.
HS: You've recently expanded your business from the clothing selection to a broader range including lifestyle goods, your own menswear line starting this year and the launch of the Goodhood creative agency. Tell us a bit about your development.
KS: We have always worked as designers and creatives in the industry. Perhaps that's a point of differentiation as we don't come from a buyer/trader viewpoint necessarily. The creative agency has existed in one form or the other for the past 5 years, it was just recently we decided to actively market as that. Moving into interiors was easy as a lot of the products are inspirational when it comes to thinking about the zeitgeist. Perhaps more than clothing, it's slower moving and therefore less partial to trends . We like that about interior objects and try to sell clothes like that – clothes that will stand the test of time not just through quality but style.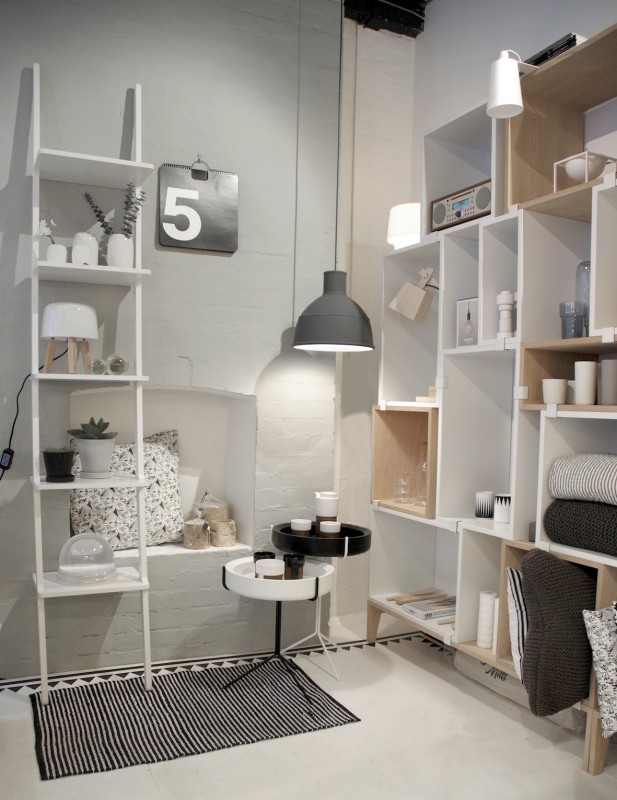 HS: How do you choose to promote the Goodhood Store? What kind of communication tools do you use and to what milieu do you address?
KS: We talk to our customers through everything from instagram to word of mouth. There are all equally important.
HS: Both of you are coming from design backgrounds, fashion and graphics. How did you switch to the retail business?
KS: Well let's say it wasn't a natural switch. We had to learn fast and from experience, however I think it has made us much better designers. Before we did retail we had a disconnect, we didn't have that contact with the user. Now it's so important to us that it makes sense for our customers.
HS: Since you're activating in a certain fashion and art conscious scene where the client/staff relationship is not an ordinary one, how do you choose to train your staff in order to successfully preserve the Goodhood ethos? Do you come into contact with your clients regularly?
KS: Our staff are carefully picked. They are totally down with what we are trying to achieve and therefore bring their own aspect to our business. We have regular meetings make sure we are all happy and try our best to uphold an aspirational business.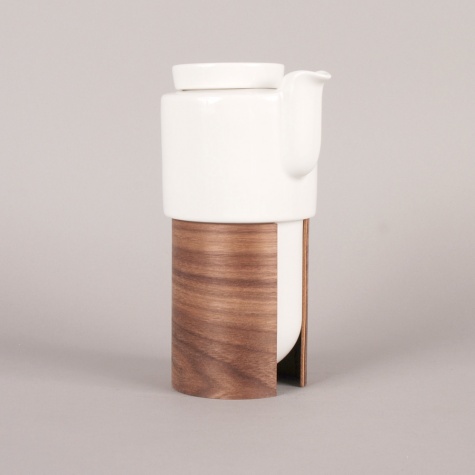 HS: Do you shop in London? What are your favourite stores?
KS: Yes, not so much for clothes though. It's hard to say our favourite stores it's more likely a local bakery, our butcher, like the Ginger Pig in Victoria fields.
HS: What is your typical day in London? Where do you enjoy going?
KS: Our typical day is get up with our son and have breakfast together. Then we either drop him off at nursery and go to the gym or do exercise in our local park. Then off to work, work hard all day and then pick Duff our son up, cook some food and watch something. We don't have TV so we watch movies and series, we are currently watching Freaks & Geeks which we can recommend.