Linda Farrow Pop-up Shop
For Linda Farrow's installation, Neiheiser & Valle design studio filled a container with piles of stone chips and used as display embedded V-shaped beams.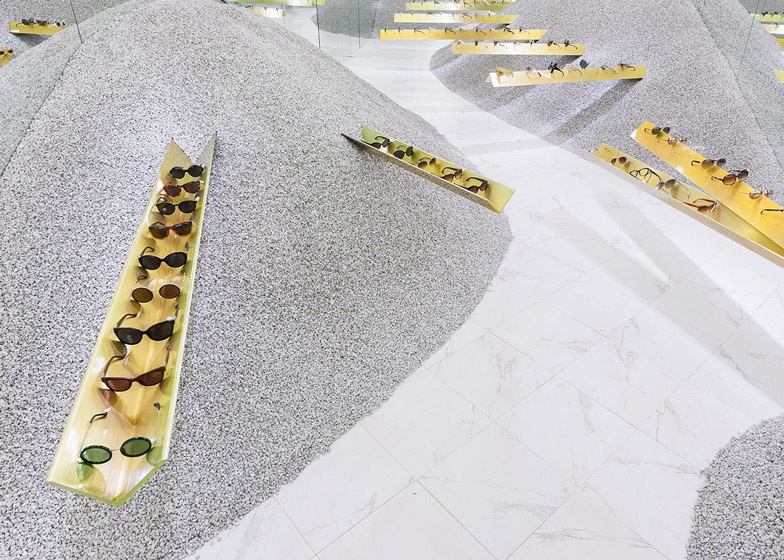 "Eyewear mediates our vision and moderates our intake of light, but it also has the power to transform and transport," said Neiheiser & Valle.
The gravel mounds are piled up against mirrored walls, creating the illusion of infinite dunes. Gravel also surrounds the exterior of the shipping container, providing continuity between the small interior and the large warehouse in which it sits.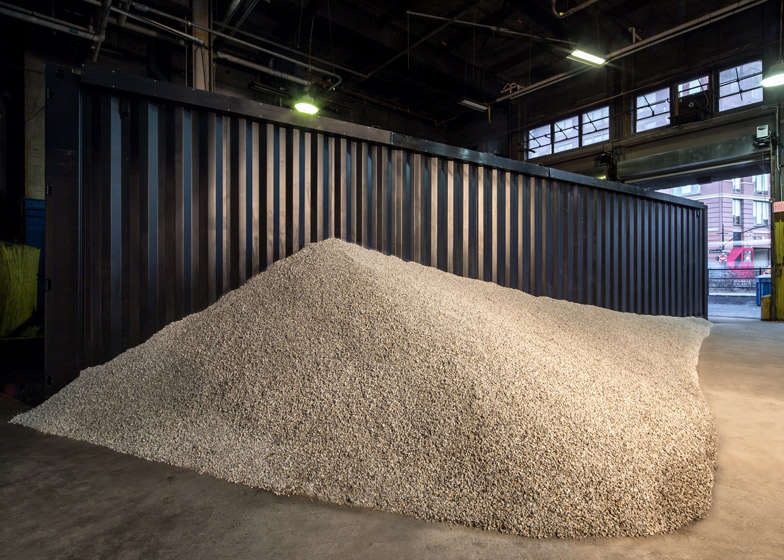 via www.dezeen.com