Muji Opens Store in Los Angeles
Muji's full name, "Mujirushi Ryohin" means 'no-brand quality goods' in Japanese. The value of its product is in its effectiveness without a renowned brand or designer name.
The new Muji store carries a wide range of its popular apparel, accessories, beauty, home and travel products, along with new lines, including foods, a first in the United States, and the Muji Labo and Found Muji niche clothing lines.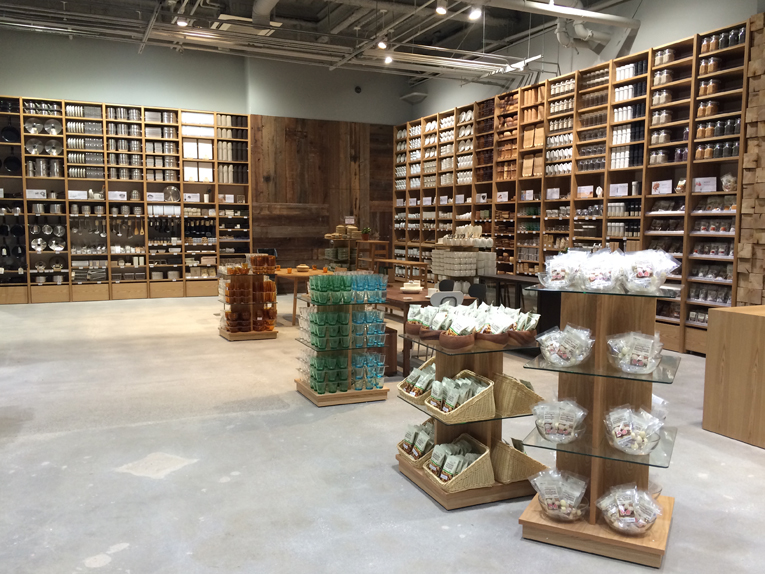 The Muji store occupies a unit at the Hollywood Galaxy Shopping Center and features an austere warehouse-like interior of 800 sqm, being the largest store stateside.