Nikbor Hostel – Barcelona
Nikbor student residence is a private institution that offers accommo- dation and related services to students from around the globe. The residence is situated in the center of Barcelona, where two of the most important streets in the city meet: Passeig de Gracia and Diagonal.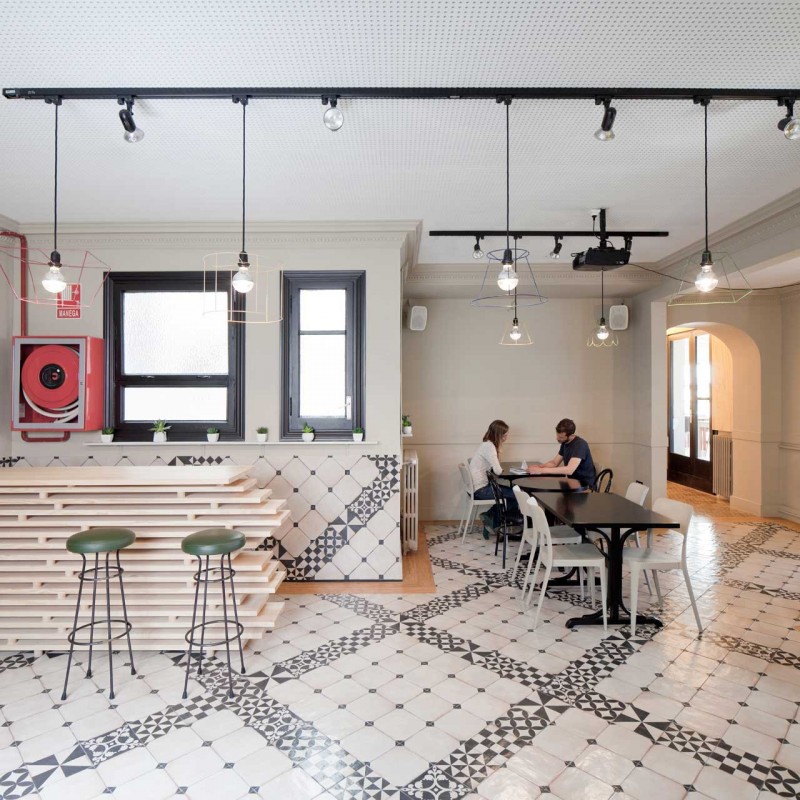 Nikbor strongly supports the idea of cultural immersion. With this aim, Nikbor focuses on bringing the local culture inside the res- idence and the residence outside in the neighborhood. This translates in cultural events, exhibitions, concerts, workshops, campaigns and language exchanges organized at Nikbor for all students lodged in the residence.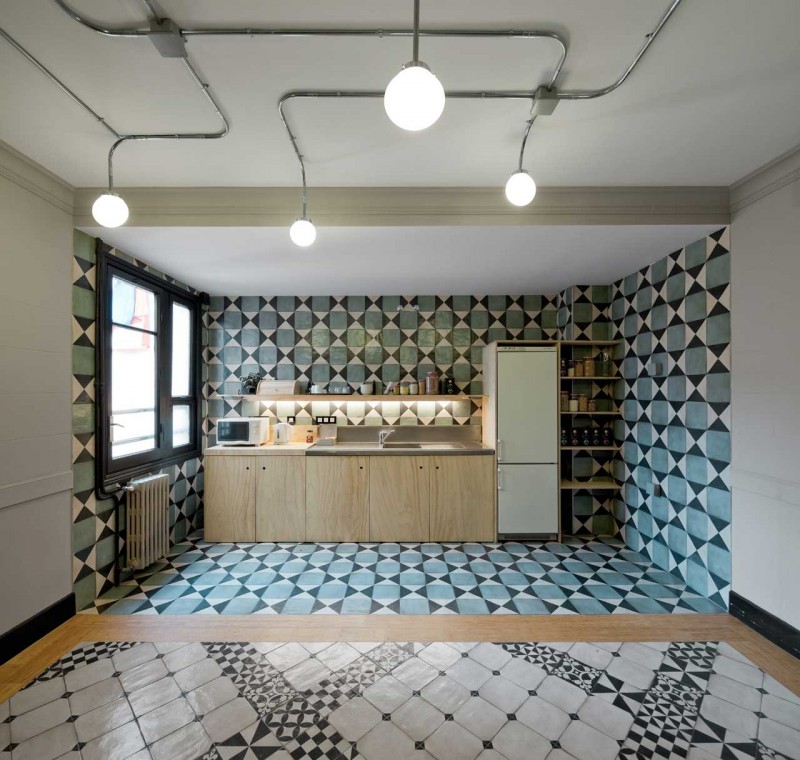 As a place for young, independent travellers and students, Normal Estudio put a fresh spin on the original tone and turned the space into something completely new – a hybrid of stateliness and youthful freshness.
With an approach of "finding contemporary formats to express classical ideas", the designers have crafted a hostel that breaks the norm – part old, part new, slightly grand and slightly quirky. The reception area says it first with its original tile flooring that informed the position and shape of the main desk, white-lacquered telephones that cover the walls, custom furniture, and an offbeat feel.