This year's end of summer brought a unique addition to London's retail scene: Country of Origin, the brainchild of Alice Liptrot and Ben Taylor is a knitwear store where you pop in, choose your color, size and shape, and a few days later you'll have your item ready for you.  And indeed you'll have plenty of reasons to cherish it for the long haul: with a strong passion for Britain's industrial heritage, the collections at Country of Origin are created on hand-powered machinery, built over 100 years ago and handled by dexterous hands, using high grade lambs wool as well as modernist color palettes and structural integrity. We've invited the lovely Alice & Ben to tell us a bit more about their shop's story .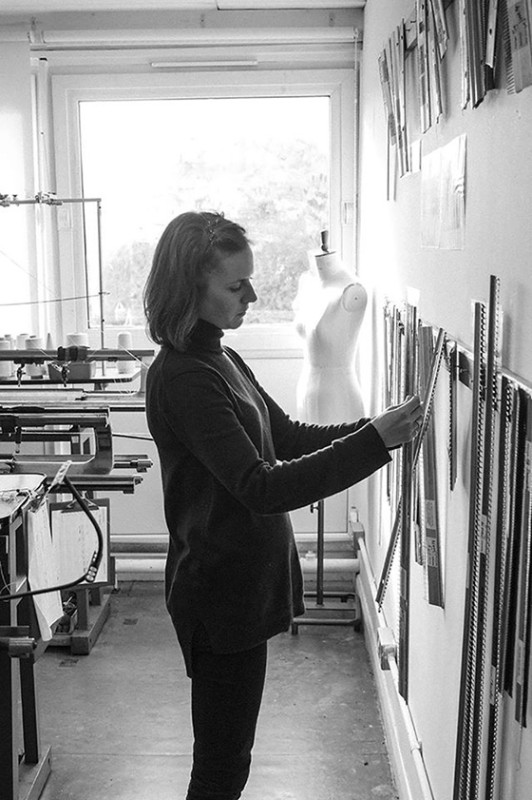 HS: What is it special about A Country of Origin, in your own words?
A&B: All our knitwear is hand framed, it's a process that uses antique hand-powered machinery which allows us to be extremely flexible in what we make. We believe in craftsmanship and honesty, so we put that into our collection. We want people to engage with local production and how things are made. People are often cut off from that side of things so by bringing our machines in to the retail space, we engage with the process.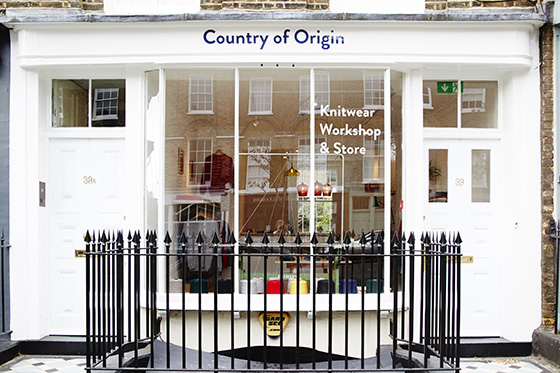 HS: What kind of experience do people expect when they enter your store in Clerkenwell? 
We take pride in our bespoke service. Customers can either make an appointment or drop in during opening hours. We first decide your size and fit. We want to make the perfect jumper that is unique to you. There are 8 stock colors, designed to be mixed and matched in any way you wish. We then choose neck shapes: funnel, turtle, crew… the choice is yours. We'll then make it in store with leads times of 3-5 days.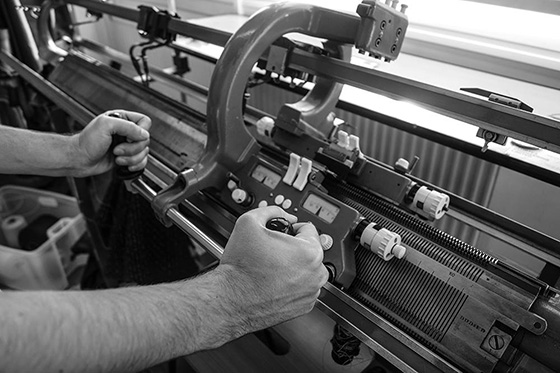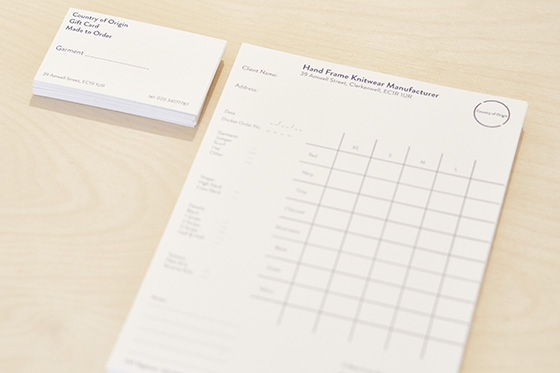 HS: How easy was it to find the antique machinery you are currently using? How many of these are left in your part of the world?
Industrial knitting machines are hard to come by these days. Not too long ago there was a whole industry that relied on them. Slowly but surely they were replaced by computerized machinery, rendering them surplus to the bigger factories. We searched high and low to get the machines we needed, and they were in pretty bad shape when we found them, but after a lot of love and care, they're back to their old selves!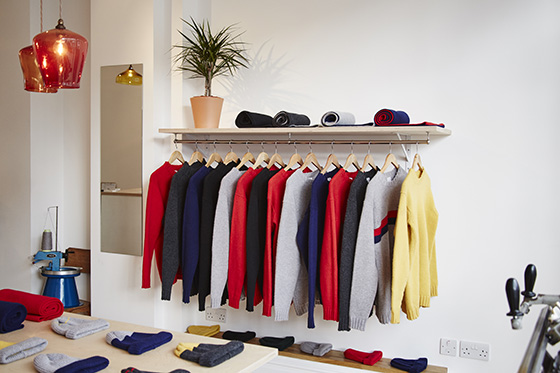 HS: What about the people handling these machines? Can you tell us a little about them?
Our knitters in Scotland have been knitting for over 35 years. They were trained in the factories of Hawick, and when these closed down in the 80's, they moved to small batch production that continues today.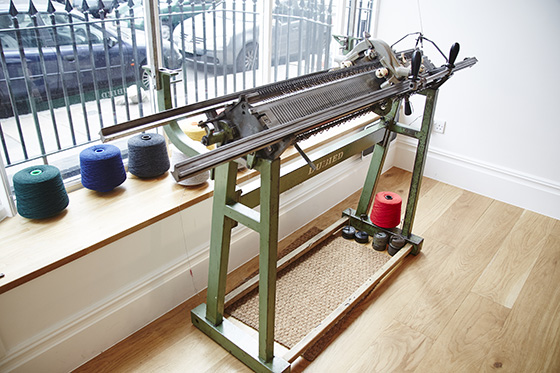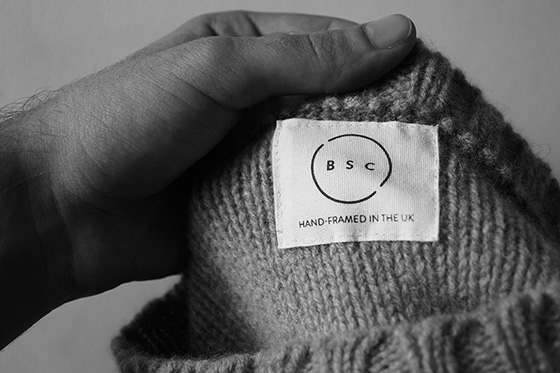 HS: The store sometimes also hosts workshops for those looking to learn more about traditional manufacturing techniques. Any of these coming up in the near future?
Our workshops are a key part of what we do. Every Wednesday and Sunday from December onwards we will be holding workshops in store. We'll talk you through the basics, and by the end of the session you will have made your own lambswool hat! More advanced classes will also be available soon.