Pharmacy M by Caan Architecten
The pharmacy opened in 2011 in Sint-Martens-Latem (Arrondissement Ghent) and it was completely designed and built by Caan Architecten, a belgian architecture studio.
The cross on the sliding door works announces if the pharmacy is open or closed.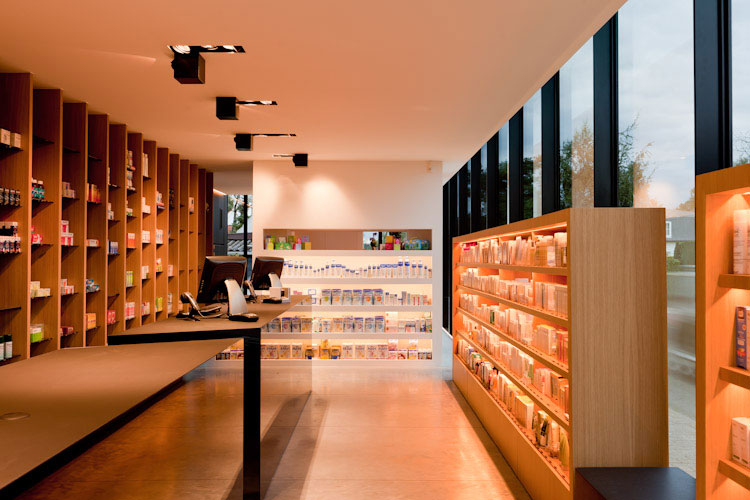 The interior reminded us of a quiet library with all the boxes stacked neatly into the minimalistic wooden shelving.
All photographs (c) Thomas de Bruyne