Spar – Budapest
LAB5 Architects from Budapest won the competition for designing this Spar supermarket located in a shopping centre.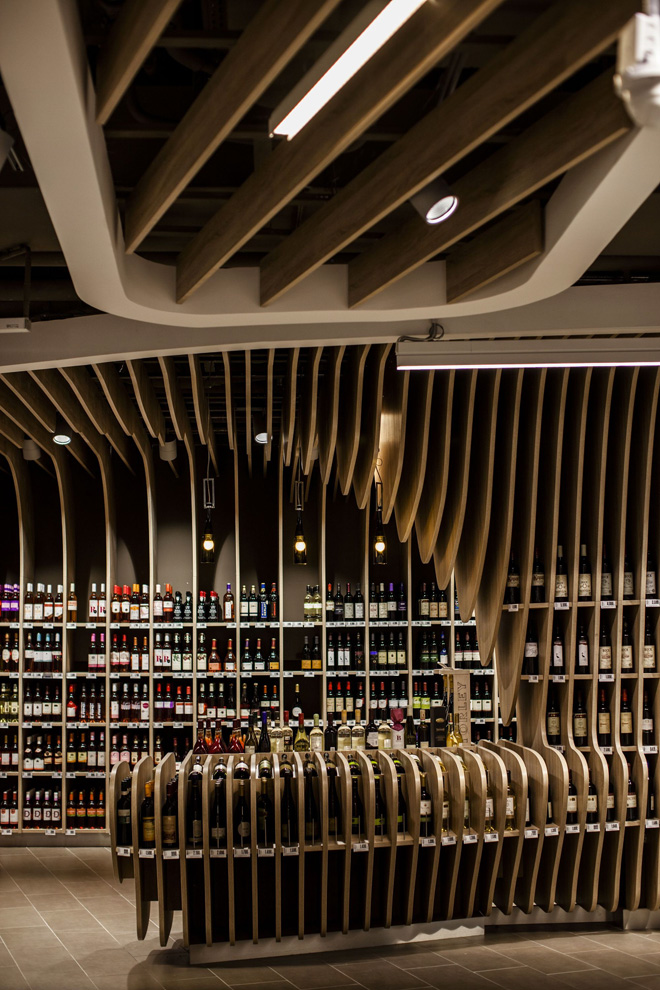 Because the store is located in a shopping mall, the layout has been organised accordingly: for shopping at the customer services point, a short route for quick daily shopping, and a longer route for full-shop customers.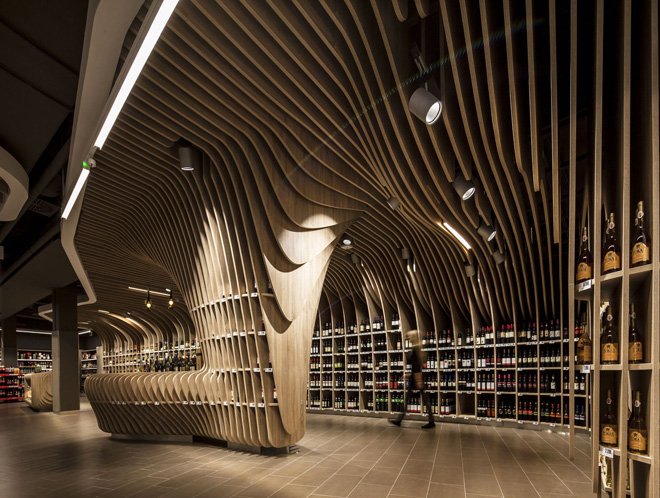 The interior approach has been inspired by this flow of customers and the dominant feature is the ceiling, which flows in a free-form way, with the shelves and counters created to "form islands", according to the architect, recreating the feel of being at a market.
via www.alumind.com