Aesop pop-up store in Brooklyn
Aesop has partnered with Brooklyn-based art center The Invisible Dog to open a new pop-up store until July 2014. The centerpiece is represented by an installation designed by architect Frida Escobedo.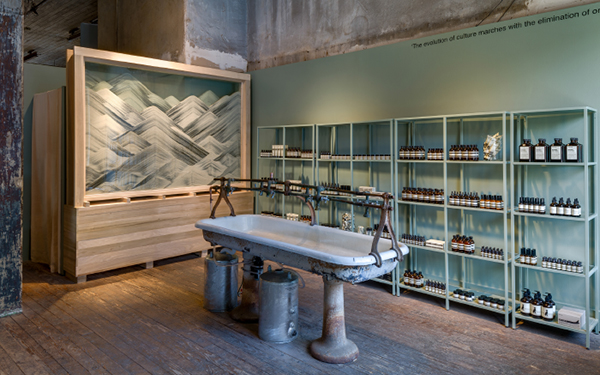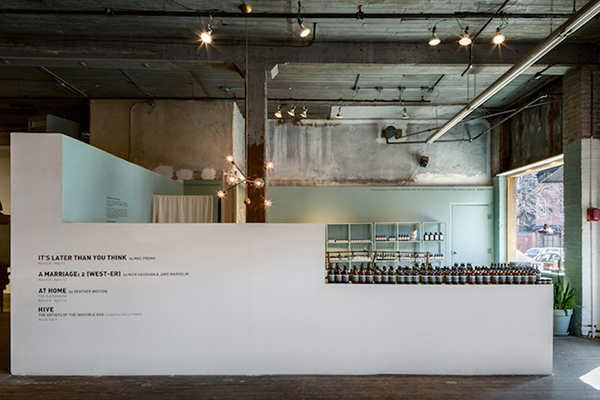 The artist on this installation:
One of the main tropes of Modernism was to reject ornament in favor of abstraction. With the famous title for his essay 'Ornament and Crime', Adolf Loos proclaimed 'The evolution of culture marches with the elimination of ornament from useful objects'. Nevertheless, he continued to favor the use of natural ornament, patterns ready made in the materials themselves. Many others followed his path – from Mies van der Rohe to Juan O´Gorman – using veined stone to complement their compositions. The use of natural ornament springs from a fascination of those forms that speak about their own genesis.

Inspired by this principle, the installation for Aesop reflects the passing of time in the way of an inverse sedimentation. A glass panel containing different strata of sand acts as the centerpiece. Seen from the distance, it resembles a marble wall. During the five-month period in which the store operates, the sand will slowly drift out of the glass panel, revealing different patterns in the process.

The idea is to simultaneously make manifest the duration of the temporary store. Installed in springtime in New York, it also recalls melting snow, Les Eaux de Mars, a change of season, optimism and expectation.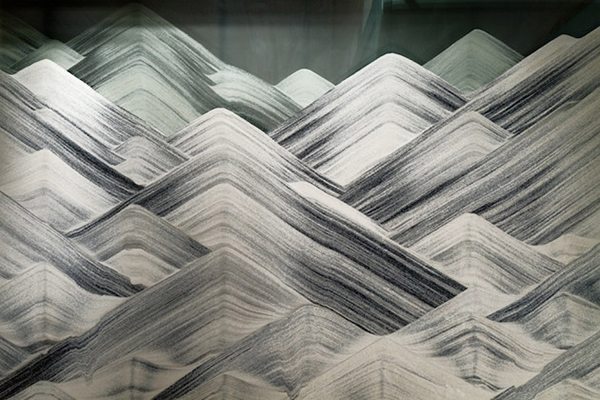 Established in 2009 and nestled between Cobble Hill, Carroll Gardens and Boreum Hill, The Invisible Dog is an exemplar of self-sustained, community-focused cultural engagement; and an acclaimed hub for experimentation and collaboration among artists.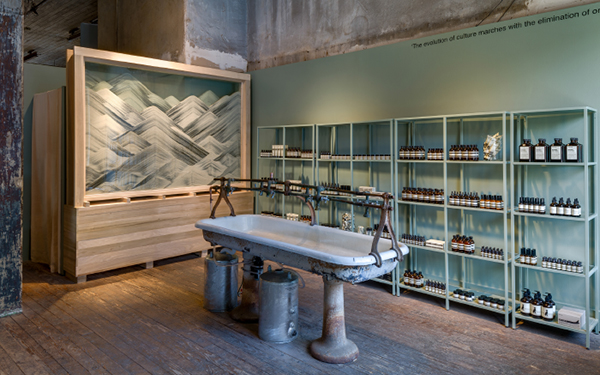 Aesop at The Invisible Dog Art Center
51 Bergen Street
Brooklyn, NY 11201
Every day 11am–7pm, until end of July
brooklyn@aesop.com