Carhartt store by Francesc Rifé – Barcelona
In just 42 sq m, the shop has a sophisticated feel thanks to the oak panelling, screens and display elements. Local designer Francesc Rifé's planning results in a warm atmosphere and intimate space that's minimal yet cohesive.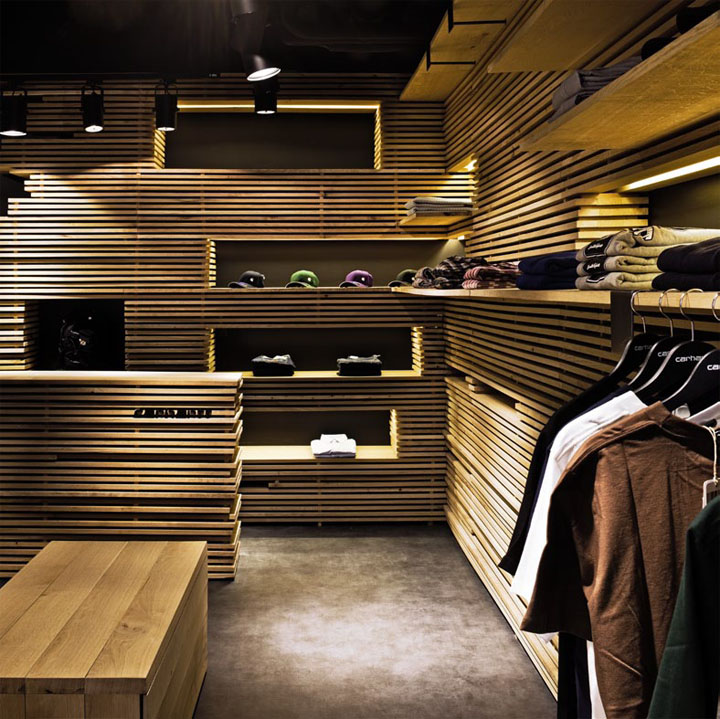 'I was inspired by a timberyard – the starting point of a material that is about to be transformed,' Rifé says. Matte-black PVC flooring and exposed lights, cables and air-conditioning ducts (also bathed in black) add a sense of industrial chic to the interior's otherwise organic simplicity.