Amid their travels across Europe, Alli and Jarred, both from Edinburgh, found in Berlin a perfect nest for a new home and their dream business. Argot Life Store opened its doors this spring, displaying a selection of independent brands close to the owner's souls, each given a place to shine in the small, but thoroughly considered space in Brunnenstrasse, one of the coolest areas in Mitte.
You've landed in the greatest hub for creatives of all kind – a city with an impressive scene for independent design shops. How does that feel for a freshly opened store like ARGOT?
It feels exciting! One of the things we loved most about the city when we used to visit in the past, was its extensive independent shopping scene. There are so many inspiring stores to visit all over the city, and it's so diverse! That's why we chose to move to Berlin to live and open our store. We knew our idea would work here.
Berlin has such a creative and "can do " approach to business. I think people respect the fact that you are doing things for yourself and are making your dream a reality. It is a lot of hard work and you do make mistakes but hearing people say they love the store, or helping someone find the perfect gift makes it totally worth it.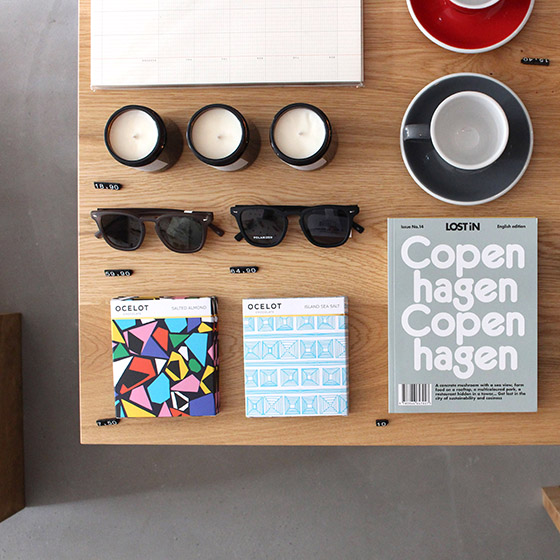 Citing your description, ARGOT's selection and philosophy stands as a mirror for both of your personalities and lifestyle. Can you tell us more about that?
We used to travel quite a lot and loved checking out each city's independent shopping scene. We picked up a lot of ideas for the design of the shop and the brands we wanted to showcase.
Our goal was to create a space both inspiring and functional. Somewhere both men and women would feel comfortable in and discover new brands. A curated space where things were aspirational but also attainable.
The layout of the store is very considered, in part because the store is so small, but also because we hate when stores just pack out the shelves. We want to give the products the space they deserve and a chance to shine!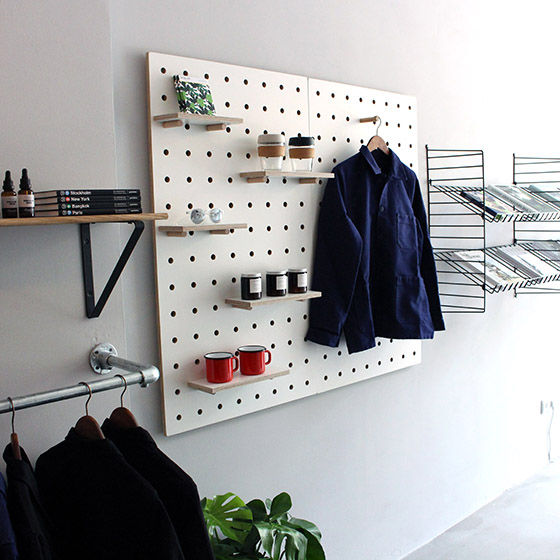 How do you curate the items in your store? Which are the most important criteria?
Well we definitely have to like the product! We would never sell anything we wouldn't choose to have or use ourselves. We spent a lot of time in the planning stages researching potential brands. Some items we discovered on our travels like Stop The Water While Using Me! Which they use in the 25 Hour Bikini Hotel, our base for one of our many trips to Berlin. Other brands we discovered on Instagram like NEUL. I then hunted them down so I could check the feel and fit. The quality is amazing so they went on the yes list!
We are very conscious to be gender neutral where possible. We want our store to appeal to both men and women. I've worked in shops previously that just have a giant holding area for men to just wait it out. I say get involved! Our store is for everyone!
We pick products that have a strong sense of design and that are functional. Our store is small so there is no room for messing about. All our products serve a purpose and are there for a reason and we love it!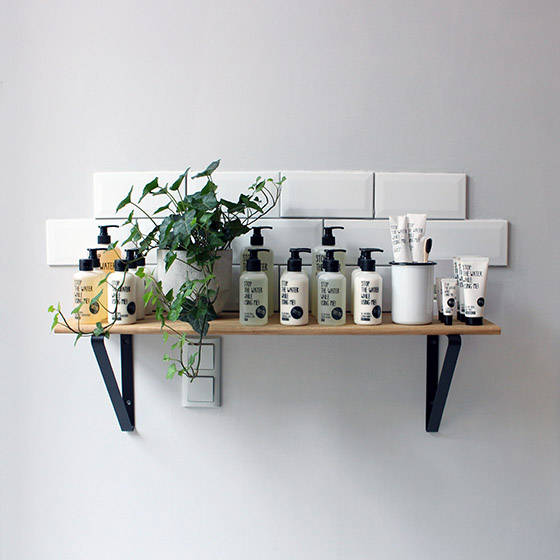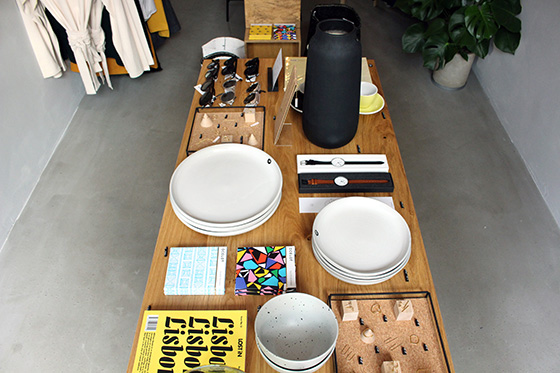 Are there any plans for a second store in the near future?
Not at the moment, but there are plans to develop our online store. We ship only to Europe at the moment, but would love to expand to the rest of the world too!
Can each of you pick a favorite item in your shop right now?
Alli's changes every week! Currently coveting a pair of high waisted black cords from NEUL. Jarred's got his eye on a Millican Duffle bag. Who knows, maybe Santa will make us very happy!