Interview with Jens de Gruyter of P & T
P & T sets out from Berlin to spread the word on fine tea in an altogether novel fashion. Nothing like a conventional tea shop, P & T's original presentation encourages self-directed discovery, accessible information, immediate sensory experience and dialogue, in order to make the familiarization with its offering of fine orthodox teas. We've invited Jens de Gruyter, founder of P & T, to talk about his biggest passion: tea.
Enjoy our last interview this year!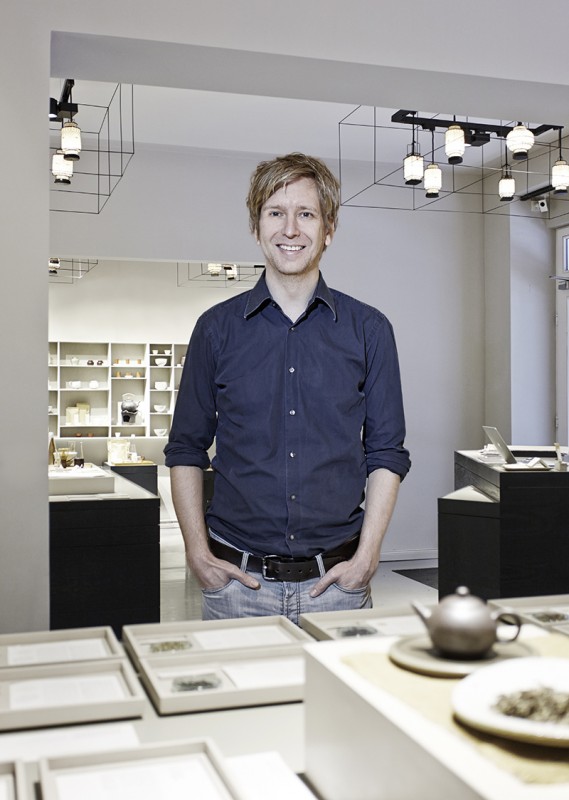 HS: Being the godson of a tea trader, our guess is that your start in tea was years ago. When you first thought about starting this business, did you want to follow the family tradition or was it pure passion?
JdG: That's right, I was born into a family tradition of tea. My godfather taught us the ways and merits of fine black tea – Darjeelings, Assams, Ceylons – and coming together for afternoon high tea was always a family ritual on Sunday afternoons. However, that was only the beginning. A number of chance encounters with special teas while traveling in my former profession then led me to realize what wonders in tea were out there.  And so I gradually expanded my personal usage to Japanese Greens, Chinese Whites, Taiwanese Oolongs. I regard my discoveries around good tea as such a gift in terms of how tea has enriched my daily life that I decided I really wanted to pass this on to others.
HS: You've been the Creative Director of Photography at Veer.com for 3 years. What did you get out of that experience and how did it lead to what you're doing now?
JdG: My time at Veer was amazing. When we were still independent it was a very special, very creative place to be and I learned a lot. For example the importance of brand authenticity through good products, interesting communication, original visual design and the ability to engage a key audience which will love, support and recommend you.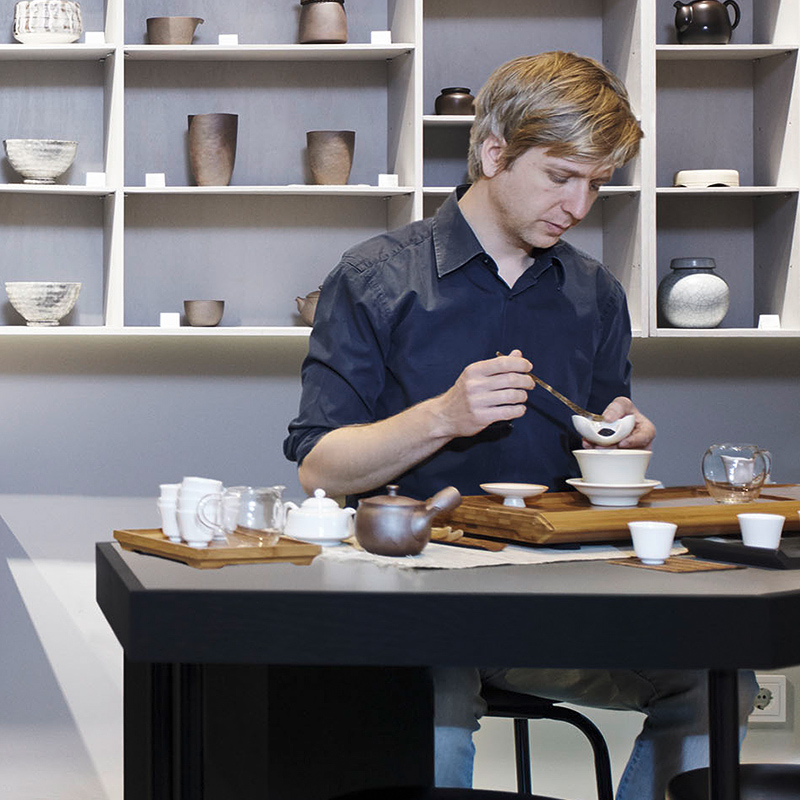 HS: P & T is located in the heart of Charlottenburg. How did you choose this location and does this impact on your business?
JdG: Whether you are doing business in Berlin, or just visiting the city as a tourist, one of the basic decisions you'll need to make is:  East or West. Berlin is still very much a tale of two cities. Most of the hype in the last two decades since reunification has been about East Berlin. However, West Berlin is starting to wake up and we made a conscious decision to set-up our first shop here in Charlottenburg. It's quite bourgeois-in-a-good-way where we are with locals who are well travelled, intellectually interested with longer than average attention spans. It's also a more settled, subdued pace here which we thought meshed well with the feeling we want people visiting our concept store to have. And then Kantstrasse, which boasts Berlin's little China Town crosses our street and so offers a nice backdrop to what we are doing.
HS: Picking up a tea assortment is a comprehensive process that includes feeling, smelling and tasting the tea. Besides building a logical path for the customer, how do you help people choose the best tea?
JdG: Choosing the tea that is best for you naturally is a very personal decision. Like selecting a wine. What makes tea perhaps a little more complex is that people pick their tea according to different sets of criteria. So what tea a particular person chooses may come down to a combination of what aroma and taste profiles they like, what they want the tea to do for for them in terms of active ingredients, or what time of the day they want to drink it. So we tend to ask some questions around taste/aroma direction (for example, floral to savoury), occasion/time of day, and active ingredients (caffeine, amino acids, vitamins, etc.).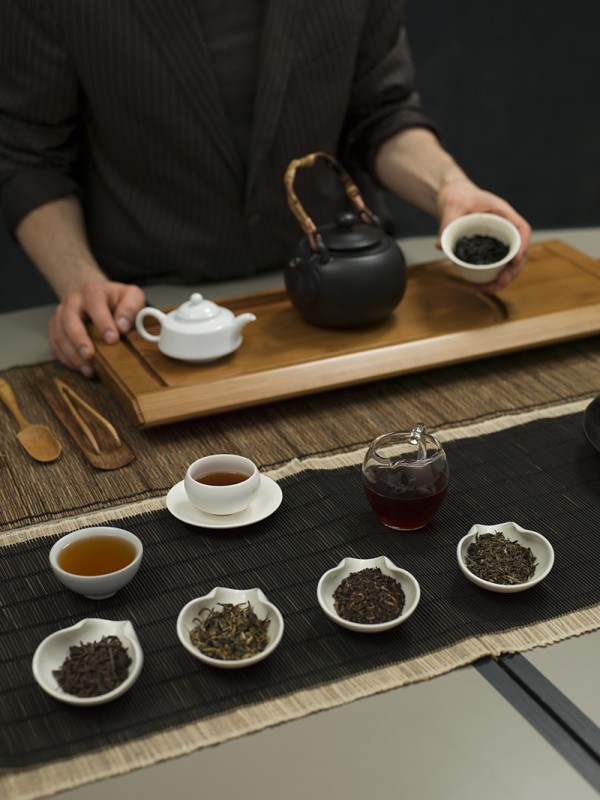 HS: Your selection of teas is quite big and we understand that the main source for buying is small farms in Asia. Do you travel a lot to find the teas? What's the whole process?
JdG: We source most of of our teas directly from the tea gardens where they are grown. It's important to us to personally know the makers. The basic premise for any tea we consider is that it is orthodox – meaning hand-processed according to traditional practices. Sourcing our teas does require a lot of travel especially at the beginning to build the relationship with the maker. Since there tends to be more demand than supply for many special teas, it's important to win their trust. And of course travel and an element of foreign adventure has always been the premise of the tea trade and we love it!
HS: We presume that tea connaisseurs thrive on new teas. Do the trends affect the consumership in this business? If so, do you track them? 
JdG: Yes, there are the hard-core tea enthusiasts who love being regularly introduced to special or rare teas, but I would say that the high-end of the market is not really driven by trends as such, more by quality. However we do see some macro trends such as the rising popularity of white teas.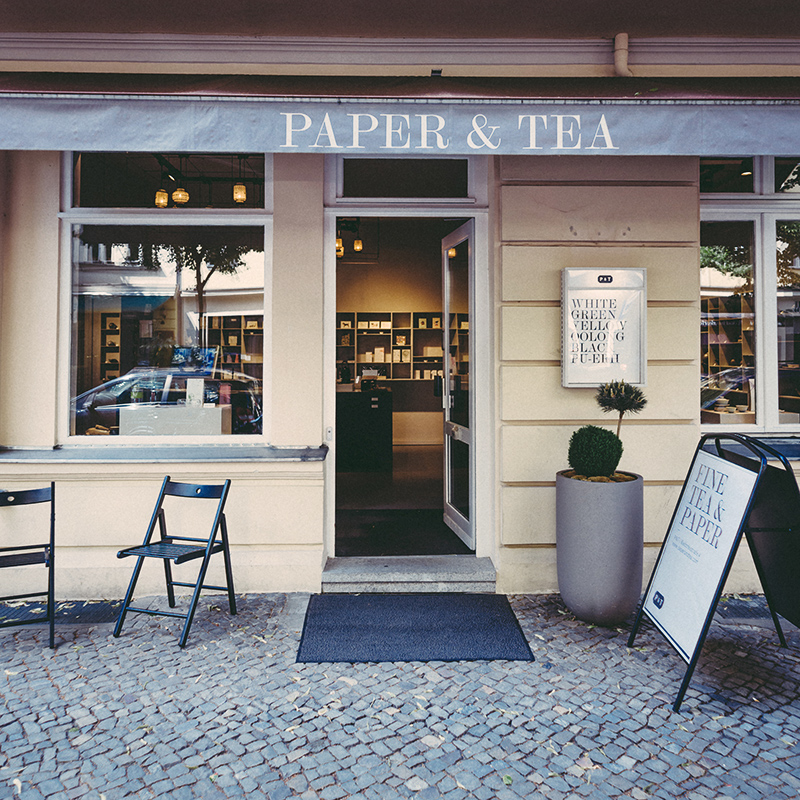 HS: From your experience, how is it with tea-lovers, are they looking for new and interesting teas or do they find one and stick to it?
JdG: We see a variety of personas with tea fans. Some consume profuse amounts of their favorite leaf and experiment very little. Some only drink within a certain category, for instance Black or Green. But most typical is the tea lover that has his or her favorite teas but is always wanting to explore and try something new.
HS: Speaking of which, what's your favorite type of tea? 
JdG: I couldn't say! I don't have a favorite type as such, but I like drinking different teas at different times of the day. I start each and every day with Japanese green tea – usually a Sencha. After lunch when my energy dips a bit, I like an energizing white tea. In the mid-afternoon I'll move to something very aromatic, like a floral Darjeeling or an Oolong. In the evening, after a big meal I'll drink a Pu'erh. And later on I'll move to something herbal, non-caf such as a Verbena or Green Roiboos.