Space transforms into a shop, café or bar
Super Mari' is a 33m² smartly designed retail space located in the heart of Vienna's second district. Designed by Lukas Galehr of madamemohr, Super Mari can morph into a café by morning, a mini-mart by day or a small bar at night.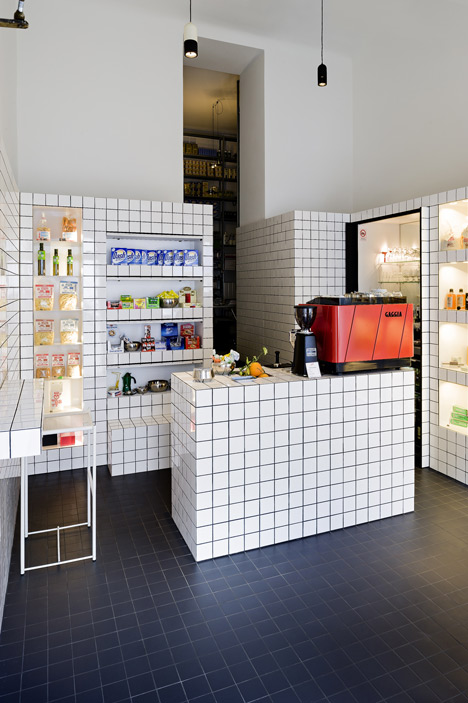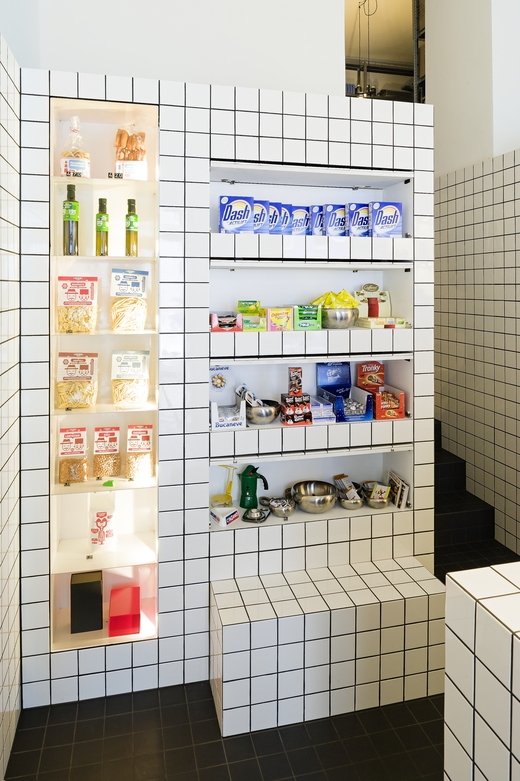 The space is completely covered in 10×10 black and white glazed tiles, with built-in doors, shelves and furniture pieces that can be hidden at any time.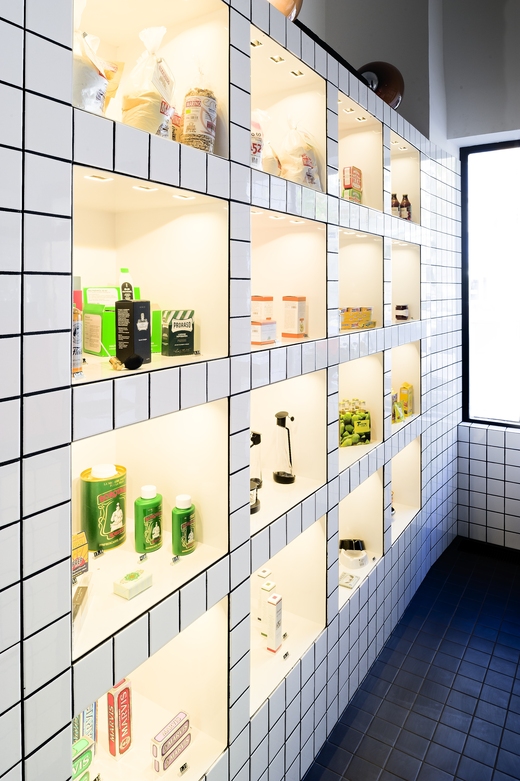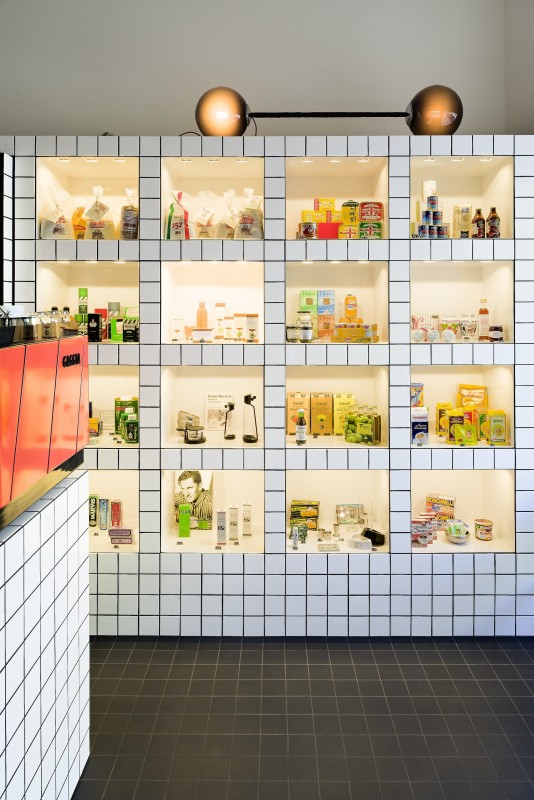 "In the closing hours most often the entire interior is closed so only the tiles are visible which gives the impression of an emptied out swimming pool or a butcher's shop", says MADAME MOHR.