The Proud Archivist in East London
The Proud Archivist is a cultural venue in East London including a restaurant, a cafe, a bar, a gallery and a event space. The entire place is built around an engaging concept, present both offline and online: designed and programmed to echo, emulate and revive the traditions of London's grand 17th & 18th century coffee houses.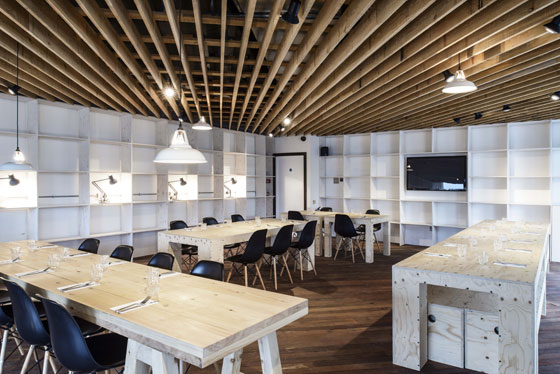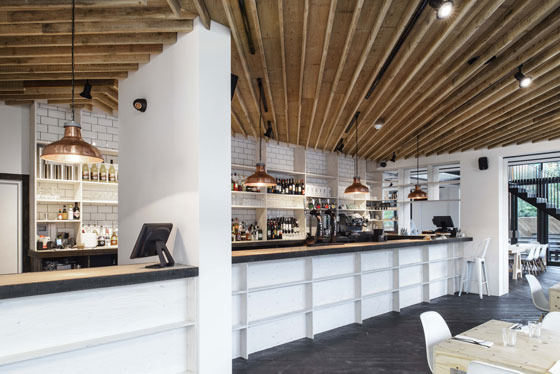 Describing itself as "a home of conversation, conviviality and stimulation", the aim of The Proud Archivist is  "to  become a thriving cultural & entertainment hub at the heart of the community." "Open 7 days a week, we want to feed you, drink you (hang on, that doesn't sound right…), entertain you and educate you with our food, drink, exhibitions and events. From comedy to history, politics to sport, we're pretty much interested in everything and will be programming events which reflect that."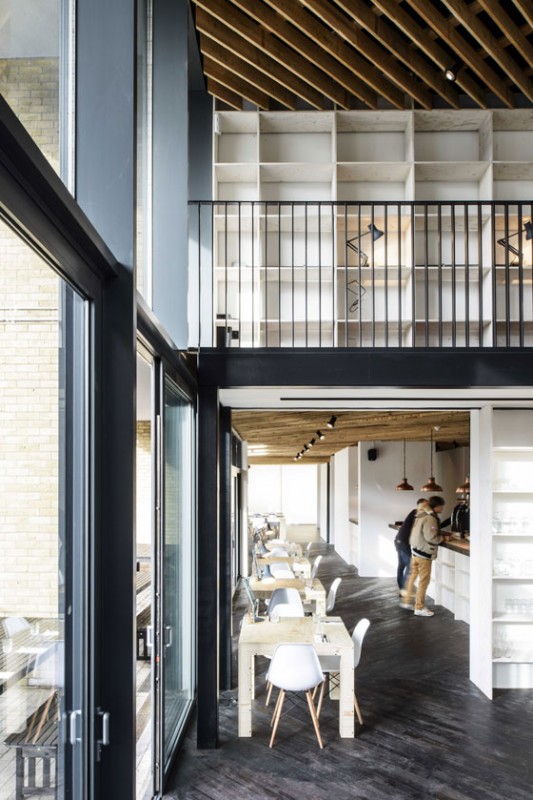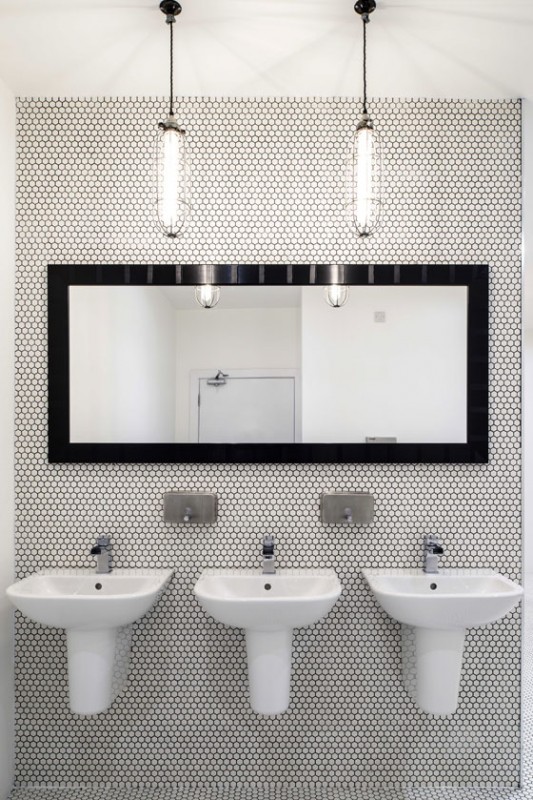 The architecture, furniture design and branding was developed by Studio TILT, this being the first project of a kind. "The brief was developed engaging The Proud Archivist's anticipated audience in a series of prototyping testing sessions that resulted in a space that successfully caters for a multitude of uses."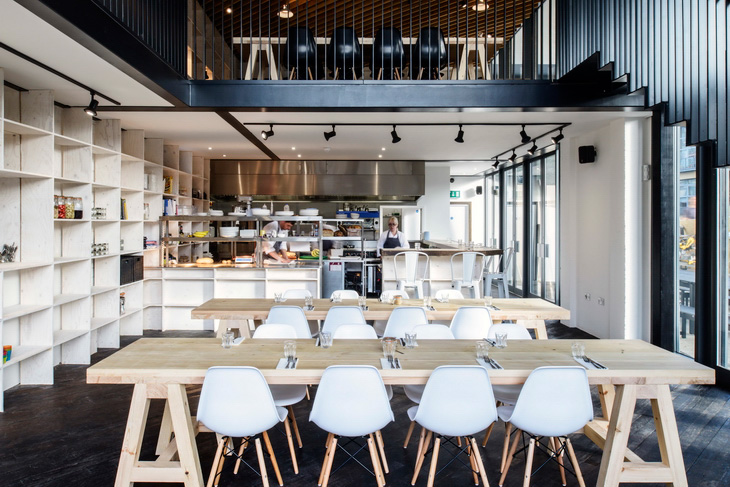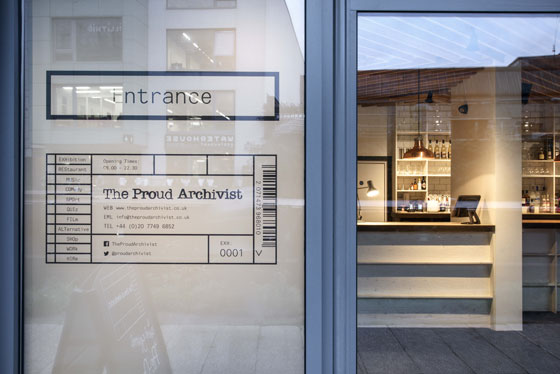 What drew our attention were the functionality and flexibility of the space, carefully balancing "an open and flexible gallery space with the need to provide privacy and seclusion". The Proud Archivist is located on 2-10 Hertford Road, London N1 5ET, 5 minutes' walk from Haggerston overground station and is open Monday – Sunday from 8:00 a.m. to 10:30 p.m.
via Dailytonic, photos by Jill Tate